Understanding Your Choices for Window Shades in Las Vegas
---
---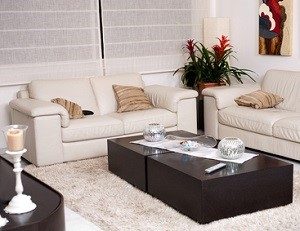 Moving forward with getting the window coverings that you need for your Las Vegas home is an essential step to take. Your window treatments are crucial for a variety of reasons and you can never truly call your house a home until they are in place. Aside from light control and privacy, window fashions help control heating and cooling costs and make your home look fashionable. From shutters to blinds and shades in Las Vegas, there's plenty to choose from when it comes to dressing up your windows.
Yet so many people put off getting this taken care of because they get confused about what type of treatments they should choose. By working with the right team of experts you should be able to learn more about your options as well as what would work best for you. Among the choices out there, shades are a popular choice and even they have a variety of choices within this category.
Some Alternative Options for Las Vegas Shades
The most common varieties of window shades in Las Vegas include:
Standard Shades – These are the most basic but still just as useful and attractive. Available in a variety of colors, they are the ideal option for both residential and commercial spaces. You also do not have to opt for just manual shades when a motorization is always an option.
Roller Shades – Get superior control with the ability to raise and lower your roller shades with a simple pull. This is the ideal solution for light and glare control, as well as privacy. A motorization is also an option for this type of window treatment as well.
Cell Shades – These are unique because they are constructed of cells that form a honeycomb formation. This not only helps with privacy and blocks out light but acts as an additional layer of insulation. This means that you will be able to keep your home more energy efficient which results in lower utility bills and more eco-friendly home. A motorization is also an option.
The bottom line is that each option is a great one, they just each come with their own set of advantages. A lot of it can also come down to your budget, amount of windows to be covered, and your individual preference. The last thing that you want to do is end up settling when it comes to the quality of products that go into your home, so make it a point to work with only the best.
Make the Smart Call for Shades in Las Vegas
Nevada Shutters & Blinds is ready, willing, and more than able to help you with your window treatments in Las Vegas. Since 2000, we have been providing locals with the finest in customized results for window coverings for both residential and commercial clients. We don't want to just sell you products, we want to provide you with the information that you need to pick the perfect treatments, whether that means window shades, blinds, or shutters in Las Vegas.
It starts with our free in-home estimate. During the design consultation, you make your choice and then we take measurements. From there we provide you with exceptional installation and even follow-up after the completion of the job.
If you are looking for a Las Vegas shades expert then please call 702-524-2211 or complete our online request form.