Benefits of Window Treatment Motorization in Las Vegas for Blinds and Shades
---
---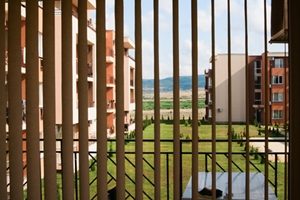 When window treatment motorization in Las Vegas was first launched, it was widely accepted and gladly embraced. Yet, even since then it has evolved quickly. You are no longer limited to adjusting your blinds using a handheld remote control, now you can even use your very own tablet or smartphone.
More and more homes are making the transition to motorization and, once you have it, you will understand why. Obviously, the main benefit is that this makes things that much easier in your life, who wants to take on the task of playing with that delicate balance of trying to get your blinds perfectly lined up – on every window? Yet, there is more to it than just making your life less complex.
What to Expect
So what are some of the other benefits that you may be able to expect from getting window treatment motorization in Las Vegas for your home?
Increased Privacy – Keep in mind, window coverings are not just about light control, it is also about privacy. Keep you and your family secure by adjusting your blinds to keep anyone from seeing inside your home.
Increased Property Value – Having high-quality window coverings of any sort will help add value to your home. However, making the wise choice to convert to the latest in technology for the motorization of your window treatments make a big difference. Not to mention, this will also make your home easier to sell when you decide to list your home on the market.
Increase Eco-friendliness – The best way to help balance out your utility bills is to be able to keep the interior temperature where you want it without relying on just your HVAC system. Being able to let more or less light in plays a big role in this. Now you can adjust your window treatments throughout the day, without even being home to do so.
Increase Security – If a potential criminal thinks someone is home, they are less likely to see your home as an easy target. Being able to adjust your window coverings throughout the day, without even being there, reduces your risk of break-ins.
With so many advantages and no disadvantages, it only makes sense to move forward with making the transition to motorized blinds, shades, and shutters.
Call in the Experts for Las Vegas Window Treatment Motorization
Nevada Shutters & Blinds, your local Las Vegas shutters and blinds company, can provide you with all of the information that you need in order to make the right choice. When considering window treatment motorization, you want to feel that you are making a choice as a savvy consumer and a smart homeowner. Our job is to help you understand how it all works and what options you have.
From there, we can provide you with the expert-level installation service you need and deserve. Let us help you transform your current home into a state-of-the-art residence where you have the best inconvenience. Not to mention, this will provide you with the stunning, high-quality window coverings you want. Whether you are interested in motorized blinds or automated shades, we have the motorization systems you're looking for when it comes to window treatments in Las Vegas.
If you are looking for a Las Vegas window treatment motorization expert then please call 702-524-2211 or complete our online request form.