How To Pick The Right Window Treatment For Your Las Vegas Home
---
---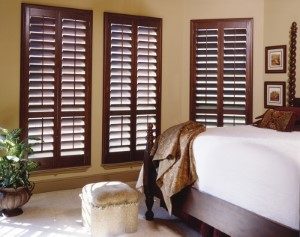 Selecting the right window treatment is all about finding what works for you, both functionally and for the visual aesthetics of your Las Vegas home. Some homeowners go with the same uniform look throughout the entire house.
However, a more popular approach is to pick just the right window dressing for each individual room. This way you get the appropriate style and look to pair with the type of room and the unique interior decorating of that particular space.
Which Window Treatment Works for Which Room?
What works well in some of the rooms that are commonly confusing, when it comes to window treatments?
For the bathroom, it is all about privacy and also about finding a material that is compatible with a humid space. That makes cellular shades one of the most popular choices. The great news is that this type of shade acts as a natural form of insulation too; its honeycomb design helps the cold out and the heat in. Roller shades are a close second for the bathroom. Both designs allow diffused light to filter which is perfect for a room that often is smaller and feels more enclosed.
The kitchen is another area that you have to take into consideration that conditions tend to be hot and damp, so avoid materials like real wood that can rot. You have the same options as the bathroom, but many homeowners feel cellular shades may discolor or trap odors. Another great option is faux wood blinds. You get the classic look of real wood without the concern for damage from the humid conditions.
The bedroom usually is about softness or about having maximum control for light and privacy. For anyone who would like to have natural light while retaining privacy, try shades. Blinds are ideal if you like to be able to let in light but also want the option to block it out, as well as maintain privacy. For maximum in both privacy and the ability to keep out light, blackout curtains are your best best.
For personalized feedback to choose your own window treatments, give our experts here at Nevada Shutters & Blinds a call. The sooner you contact us, the sooner we can find you the perfect shades, shutters, or blinds.
If you are looking for tips related to window treatments such as blinds and shutters in Las Vegas, please call 702-524-2211 or complete our online request form.